Eric Orton is a mountain runner, coach, author, and entrepreneur. He has spent a lifetime exploring human potential and the limitless possibilities of the body and mind. Eric is also a motivational speaker.  Based in Jackson Hole, Wyoming Eric is an elite mountain runner and athlete with epic adventures always on his mind.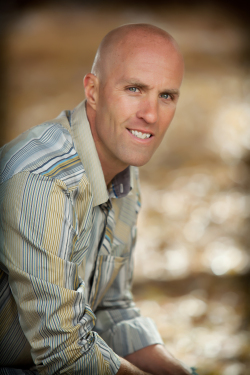 As a performance guru and world-renowned running coach, Eric personally oversees the training of dozens of athletes, from recreational racers, competitive age groupers, to elite ultramarathoners.
In 2013, Eric authored his first book, The Cool Impossible, as a way to help all those runners wondering how to put it all together and become strong, fast, healthy runners who can challenge themselves to their own Cool Impossible by dreaming beyond fear and living beyond limits.  
Eric's passion for running, coaching, and adventure has empowered him to live The Cool Impossible. In 2010, Eric was approached about starting his own running shoe company, B2R. Well, after an extraordinary process of design and construction, and many research and development trips overseas, Eric has an ever expanding line of running shoes and training equipment aimed to help runners run more naturally—another Cool Impossible.
Eric has a BS in Business Marketing from the State University College of New York at Buffalo and a BS in Environmental Land Use Planning from Metropolitan State College of Denver.
He is a certified Functional Training Specialist and has held coaching certifications from both USA Triathlon and USA Cycling.
Text from Eric Orton's web site.
Sammanställt av Stig Björne